The idea of custom watches is not at all new. Themed watches, from professional football Super Bowl to timeless cartoon characters, have become collectibles that often deserve their original values. A variety of needs can be met by branded watches, both practical and functional. But if you want to buy a gift for your friends or family that can influence people, a custom watch is the best choice.
Custom watches are serious purchases, and a wonderful custom watch can last a lifetime. Some custom watches even turn out to be family souvenirs. This can be a reason that you hold dear to before you buy a custom watch instead of a branded watch.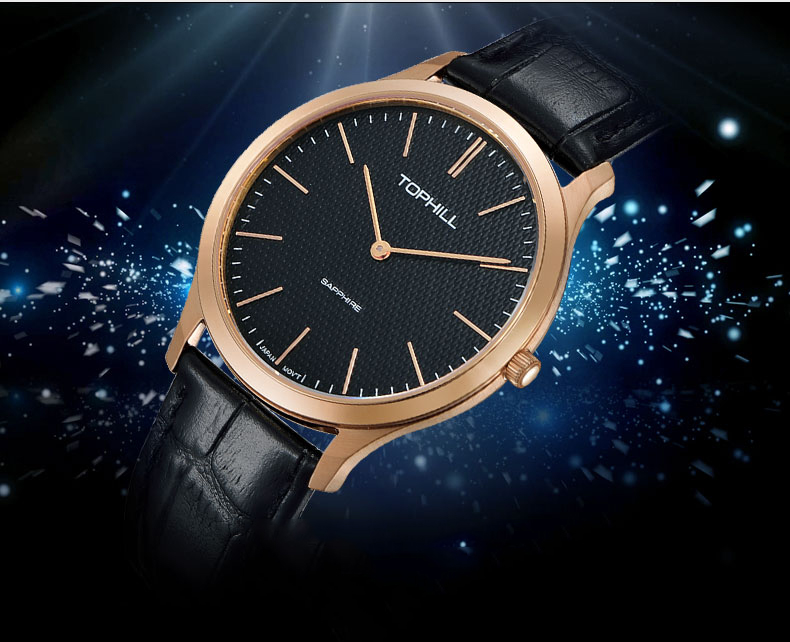 Custom watches usually involve the following processes:
Design: Watch design is supposed to be created in close collaboration with experienced watch designers of the manufacturer.
Development & Engineering: The development and engineering of custom watches required a wide expertise in watchmaking. You should keep a close eye on the production of each component (excluding those purchased from external suppliers) during manufacturing and ask the manufacturer to guarantee outstanding quality and on-time delivery.
Prototyping: The prototype of your desired custom watch is to be manufactured by specialists, on high-performance CNC machines, enabling short lead times and full confidentiality. Sometimes, this step will be replaced by digital file preview. Whichever is chosen, make sure that the design presented before you is exactly what you want.
Manufacturing: All incoming components should be subject to thorough quality inspection. Watch assembly then takes place in the factory of the manufacturer through highly-trained staff.
Quality & Testing: Strict quality control instructions and regular laboratory testing are essential to guarantee quality products. Certificates should be required where necessary, for example, the gemstone the custom watch includes should be certified by trustworthy labs.
What to consider when buying custom watches?
There are people who prefer ordinary watches because they are different from what others see. They want something that stands out and looks special, different, and elegant. This watch is usually bought by people as a means of satisfaction. Custom watches should be something that people like, and they will be proud to wear and take care of them. They can get unisex watches or watches designed exclusively for men or women.
Remember that custom watches are very pleasant, and excellent watches can last a lifetime. Some watches even become family souvenirs. This is the only reason you should think before buying a watch of famous brands. This article discusses several important elements.
The first thing a user looking for a watch should do is exactly what he wants. Check available categories. They need to check if any of them are face to face.
If so, they should choose this category and select a project that they like. There are several types to choose from, including sports, daily, and branded. Each comes with different types of bands, such as upholstery, stainless steel, and bracelets. There are small and large teams. Depending on the type of wrist, everyone will find something for themselves.
Custom watches should be comfortable to wear and should fit the size of the wrist. You need to think about the watch before you buy it if you buy it yourself. You can shop in several places, for example, on the Internet or in retail stores, but it is important to visit a retail store to see how the watch practically looks like. If you invest in watches as a gift, of course, a person will not be able to consider these factors in advance; therefore, given the comfort, you will have to choose the size, taste and other jewelry that he will wear.
When looking at custom watches, you need to think about the strap, the dial and the case of the watch. A strap can be a striking difference in the form of a watch. As a rule, watch bands are based on leather or a strap (metal). Some people prefer the comfort and lightness of the leather, even though it wears out over time and requires replacement. However, many people choose the leather bands because metal irritates their skin. Bracelet straps often require matching by adding or trimming links and are made of gold, silver, or titanium. The strap you select will be determined on your requirements or the person you buy.
Custom watches can look amazing with any type of strap; however, the appearance will vary greatly depending on what you choose.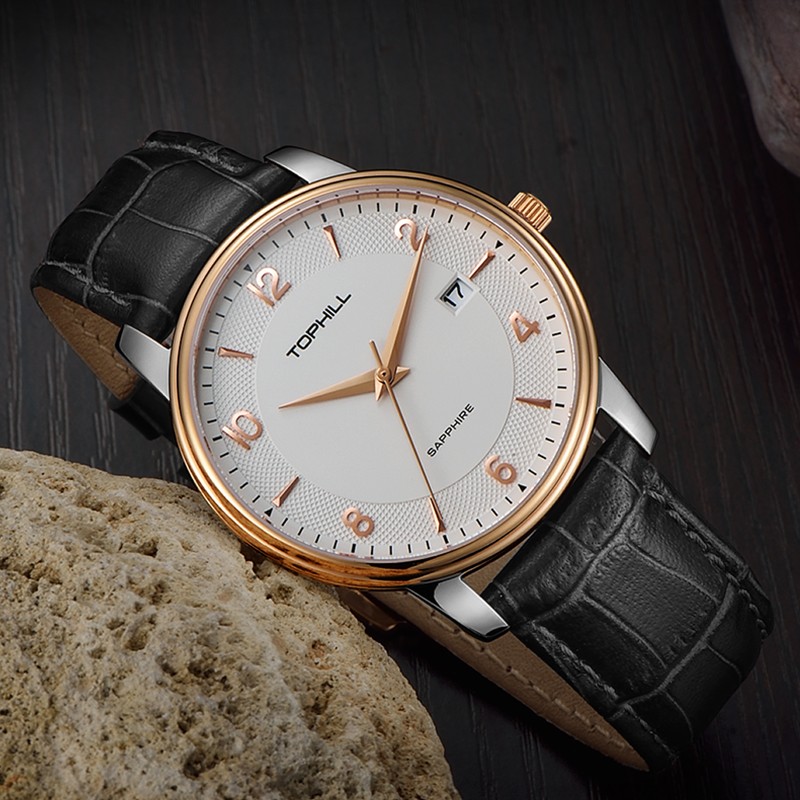 Custom watches can be made from a wide range of materials, and thus are available at the right price. Metals such as gold, titanium, and platinum are preferred for both beauty and durability. Titanium is highly regarded for its enormous weight-to-weight ratio and is used in critical aerospace applications. Titanium is also a valuable ingredient for implantable medical devices critical for the patient, such as drug pumps and pacemakers.
The same physical properties of titanium that make it ideal for aeronautical applications make it an excellent choice for watch cases. Like other metals, titanium does not cause corrosion, is lightweight, and resistant to damage. Gold and platinum are also vital components in critical electronics for space travel and medical devices. Few other metals have the characteristics of gold and platinum. When it comes to stylish watches, gold is both classic and timeless.
For over a hundred years, precious stones have been used in watch interiors. Gemstones, such as diamonds and rubies, were mainly used as bearings and bushings at critical wear points. As the popularity of watches has increased, the use of gemstones has increased. Because the rich, famous, and sometimes well-known gems and precious stones went from a small group of people to the street. From the dial, the crystal to the strap, each distinctive part of your custom watch is one way to determine your personal tastes.
The growing popularity of custom watches is not limited to the rich. Many watch manufacturers are responding to market trends for custom watches by providing affordable custom watches. Many non-standard watchmakers designed more modestly for buyers to reflect the diverse preferences of customers.
You will discover many high-quality watches at an affordable price. It is a question of what you like when it comes to style and function. Explore the various alternatives, and you will probably be much better prepared to narrow down your choices.