For many people, watches are considered more fashionable than functional, allowing the world to better understand their fashion sense and personality. It is not necessary to mention that watches are available in different sizes, shapes and forms. The type of functions integrated with it also varies greatly. However, to go no further than the elements available in watches today, the most noticeable element is the watch strap.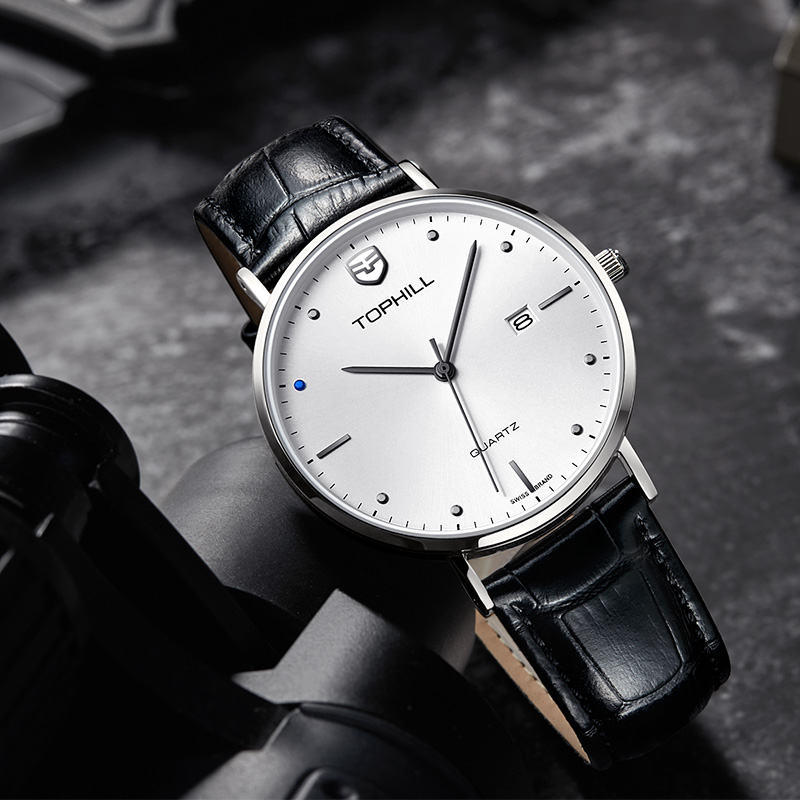 The type of watch strap selected is usually a distinct indication of the purpose of the watch. More elegant straps are usually manufactured for special events, while rubber is generally preferred for sports watches. It is usually better to choose a watch that uses the most appropriate combinations. For example, stainless steel is usually well mixed with titanium. The result is a more durable and versatile product that can support you in various tasks every day. The watch strap is available in several styles that make it easy to complement the actual watch. The watch strap types can vary depending on its durability, comfort, length, width and material. Here is a brief description of the most popular watch strap types.
Bracelet
The bracelet watch strap is usually made of a rigid material, such as stainless steel, and is a popular choice in luxury high-end watches and diving watches. Bracelet watch straps are easily adjustable, and each end of the strap is attached with a secure fastener. Most chains use mails that can be easily removed from the strap to simplify the size adjustment process. Metal strips can potentially offer greater strength and long-term durability than material straps, but they have the disadvantage that they are not suitable for everyone such as those who are suffering from metal allergies. Also, they are heavier than alternatives in various materials. They blend well with dresses and party attire. Some women's bracelets look like metal bracelets, while others look like beautifully designed chains with metal beads.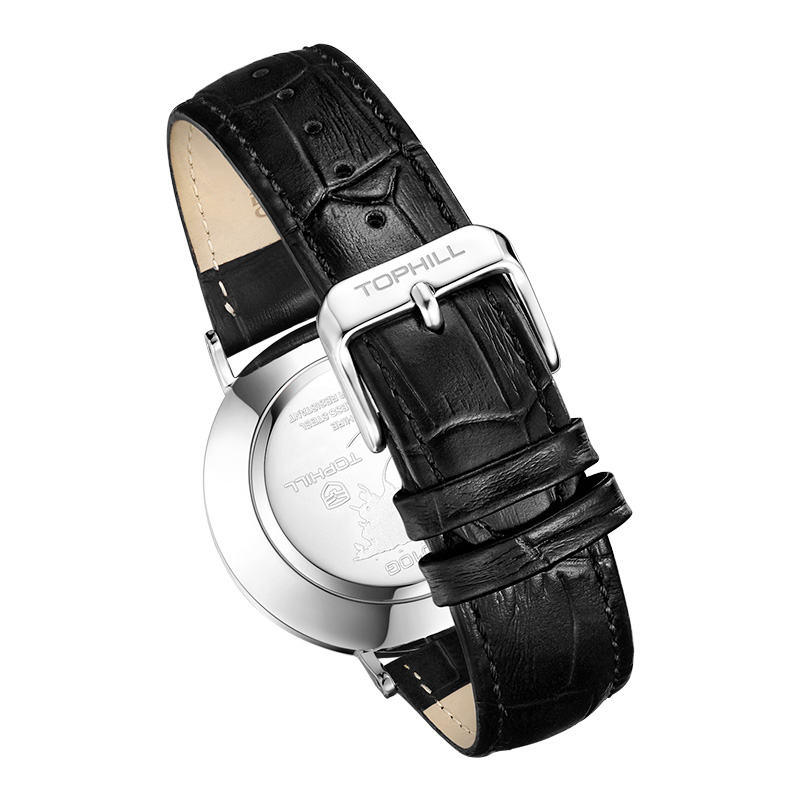 Leather straps
Leather can make classic watch straps that are available in various colors. Leather straps are one of the most common types of straps. If you wear your watch for work, a leather strap is a great choice because it is timeless and durable. Most leather straps are made of calf leather; however, natural nape leather is an increasingly popular choice. For versatility, prefer a brown leather strap that can then be designed up or down for formal and informal straps. The black strap is very formal, while the colored strap is difficult to design in dark blue, green or burgundy while it looks very informal.
Leather watch straps are incredibly versatile and look great with all types of clothing, from suits to casuals. Most of the leather watch straps are extremely durable and will naturally change and soften over time. There are also traditional leather straps that do not tend to diminish over time but are likely to fade and fade after regular exposure to sunlight.
Strong leather watch straps are in a single piece of material. Many genuine leather straps include a concealed type on the underside. Also, these straps may feature sweat-resistance to increase comfort after being worn for a long time to extend the service life.
Leather is still a favorite among people today due to its comfort, simplicity and appearance. It is just a classic material used throughout history for a wide variety of goods. Despite the abundance of many alternative materials today, there are still a large number of sophisticated personalities who choose leather as their preferred watch strap material.
NATO straps
NATO strap is a type of woven watch strap known for its use in army watches. However, wearers of daily watches can also benefit from NATO straps. The NATO strap can be easily interchanged, making it very versatile - you can easily change the color of the strap to fit your clothes. When your watch is ready for repair, you should have a look at the various types provided by NATO, as this can help take a variety of changes. However, keep in mind that the NATO watch strap is very informal, and usually, it should only be worn for daytime watches for casual occasions.
Silicone/rubber straps
Silicone and rubber watch straps are a popular casual strap style and come in a variety of colors to match the individual choices of male and female wearers. This type of strap is extremely soft and flexible to make a great alternative to metal or leather straps that can feel very heavy or rigid. A great added advantage of such a strap is its ability to resist moisture in hot climates, which is very common with substitutes in the skin. Rubber/synthetic straps are water-resistant so that they can be worn in various weather conditions. Rubber straps are a great choice for watches for sports or outdoor activities. They are waterproof, lightweight and durable. Also, it is really easy to maintain and can endure high temperatures. But, if extended, this type of strap can break.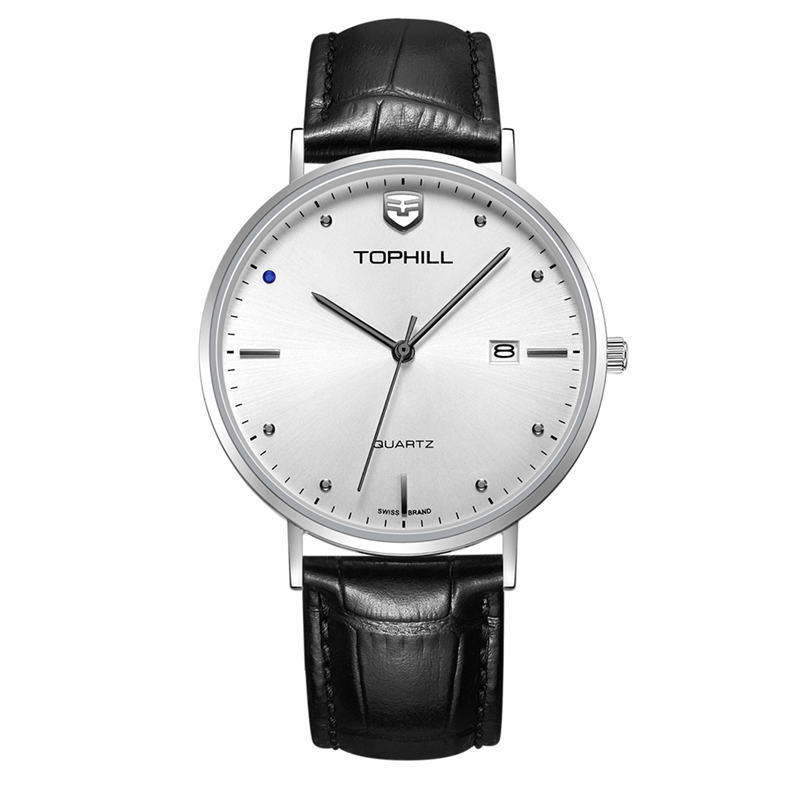 Nylon straps
Also known as nylon band, these materials are made of strong nylon. To do this, nylon thread is woven with a loom needle. So nylon straps are used for strength, safety, and durability. The display and color used for the product are highly compatible. The width can be from 1/2" to 2". Now, fire-resistant nylon that was used in the military and automotive industries have also been seen in watches. Thus, a nylon strap generally vary with the length and appearance.
A nylon strap usually has a buckle at one or both ends and can be used for various purposes. The buckle is easily replaceable. It can be used on bags, watches etc. Most long straps are adjustable. Thanks to this, customers can change the length of the strap. Nylon watch straps types with buckle are most commonly used in shoulder bags. Thanks to these buckles, it is easy to fasten objects and place them in place. In some straps, which are not used for lifting purposes, the buckle is replaced with a Velcro strap. In general, nylon watch straps are available as Velcro nylon straps, at the waist and wrist. Nylon watch straps type is also used, and flat straps often fall into this category.
Bund
Bund straps are the right choice for outdoor or durable watches that require more strength and durability. A bund strap simply consists of a plain shaped strap with a wider extra layer located behind the watch. This extra layer is useful for extra protection in harsh environments.
Ceramic straps
Ceramic is not often used in watches because it is easy to break. Although this is not usually the case, it depends on how it is manufactured. Ceramic watch straps look almost the same as straps made of stainless steel, except that they tolerate damage better. Also, it is shinier and less irritating to the skin, especially when the wearer sweats a lot. For all these reasons, many watch manufacturers consider the ceramic industry a viable option for making watch straps.
Gold-plated straps
Gold-plated straps are great for highlighting watch faces of a simple and concise style. In a gold strap, you can also add objects to the strap like silver link to complement the watch face. Especially when the watch face is black or bold, the gold glow that combines with the dark watch face can create a highly luxurious and appealing style.
Conclusion
Remember that watches are a reflection of your personality. So you can show your attractive and unique personal style with different watch strap types. When purchasing a new watch, consider the features and benefits of these watch strap material. This will help you determine the right watch for your specific needs.